The world needs more caring hands and hearts. Horses need us humans to catch up to what they already understand on a deep and meaningful level. Equine bodyworkers are becoming more and more in high demand as horse owners and trainers begin to comprehend how extremely beneficial this intimate hands-on work is for the body, mind, and spirit. Equine massage and bodywork is SO much more than just a technique to sooth musculoskeletal tension. It brings about connection, is a witness to trauma on an intimate basis, and can help a horse live fully in her body. If you have a desire for this work ~ The equine world is waiting for you! JOIN US to start your amazing journey and make a difference for horses and their humans!"

-Kim, School Creator & Director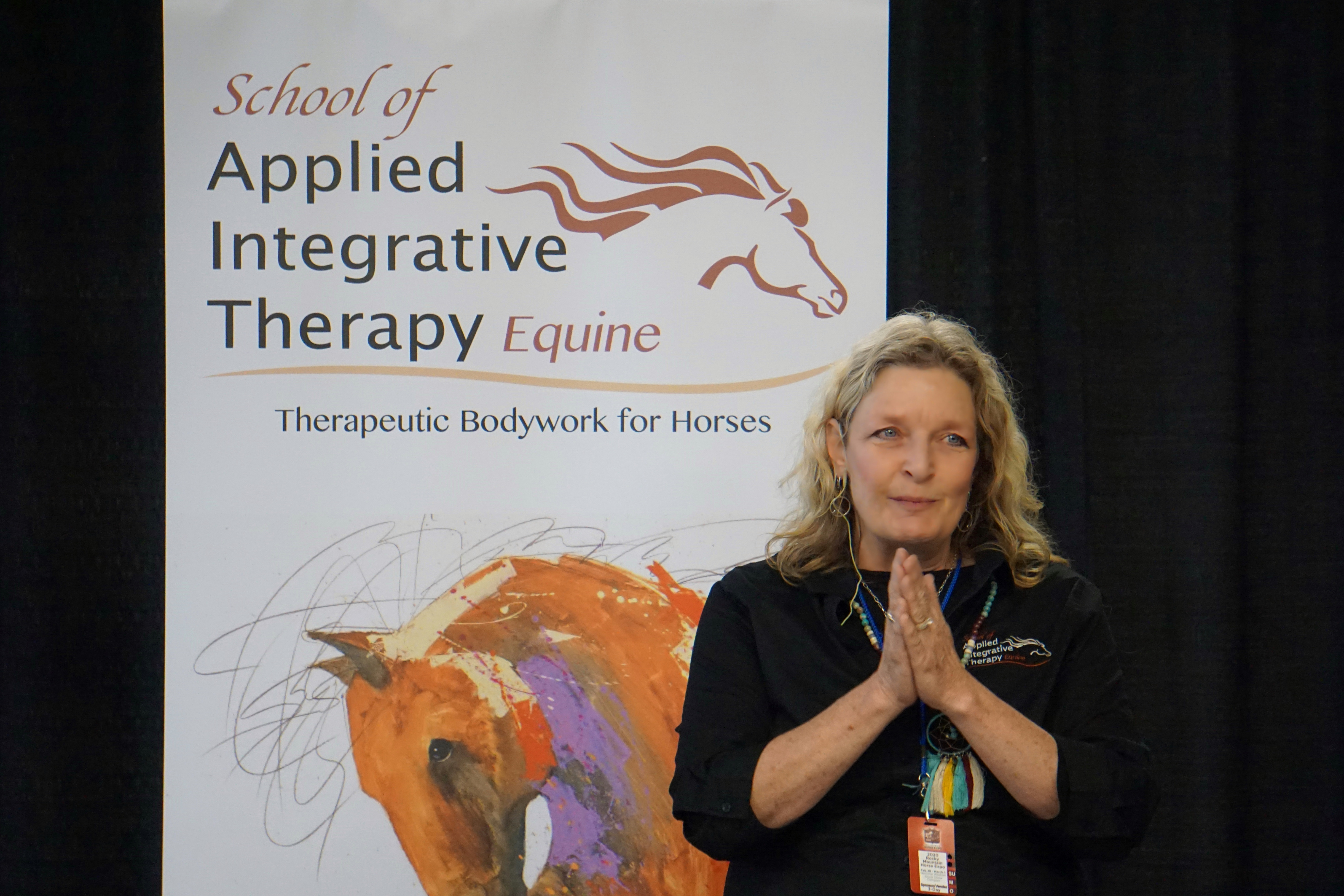 "This program is for you if you genuinely desire to not only understand the mechanics of the equine physical body, but to reach deeply into the world of the horse, and find appreciation for your own intuition and energetic connection. You will be gaining a truly amazing and rewarding way to make a living and a difference!"

----------------------------------------------------------------
ENROLLMENT OPEN!!!
WINTER 2023/24 SESSION
Dec 1st - Jan 31st, 2024

****
EARLY BIRD SPECIAL

NOVEMBER 23rd - JANUARY 1st

(Thanksgiving Day through New Years Day)

$500 Discount for paid in full enrollment
AT CHECKOUT - USE DISCOUNT CODE:
NEW-YEAR-2024
Enroll now and get started today!
****

-OR-
Join us during one of our next sessions
OPEN ENROLLMENT SESSIONS in 2024
SPRING / SUMMER (March 1st - May 30th)
FALL (Aug 1st - Oct 31, 2024
* Enrollment is limited *

$100 from every Winter 23/24 Enrollment will go to
Gentle Giants Draft Horse Rescue
https://www.gentlegiantsdrafthorserescue.org/

Our graduates and students vote for the non-profit recipient each enrollment period.

WHAT CAN YOU EXPECT WHEN STARTING THIS PROGRAM?

Receive immediate access to online materials

In-depth study of the science of equine bodywork

A deep dive into the art of equine bodywork and equine connection

Communicate with other students and staff via Private FB Group

Study at your own pace, yet have staff support to help you maintain momentum

Private Coaching sessions (9 total) & continual email assistance as needed

Monthly Group Coaching and Q&A Online Calls

Preparation and support for starting your Equine Bodywork Career

Approved for membership with NBCAAM or IAAMB

Washington State Large Animal Massage License approved.

6, 9 & 12 Month Payment Plans available - SCROLL TO BOTTOM TO VIEW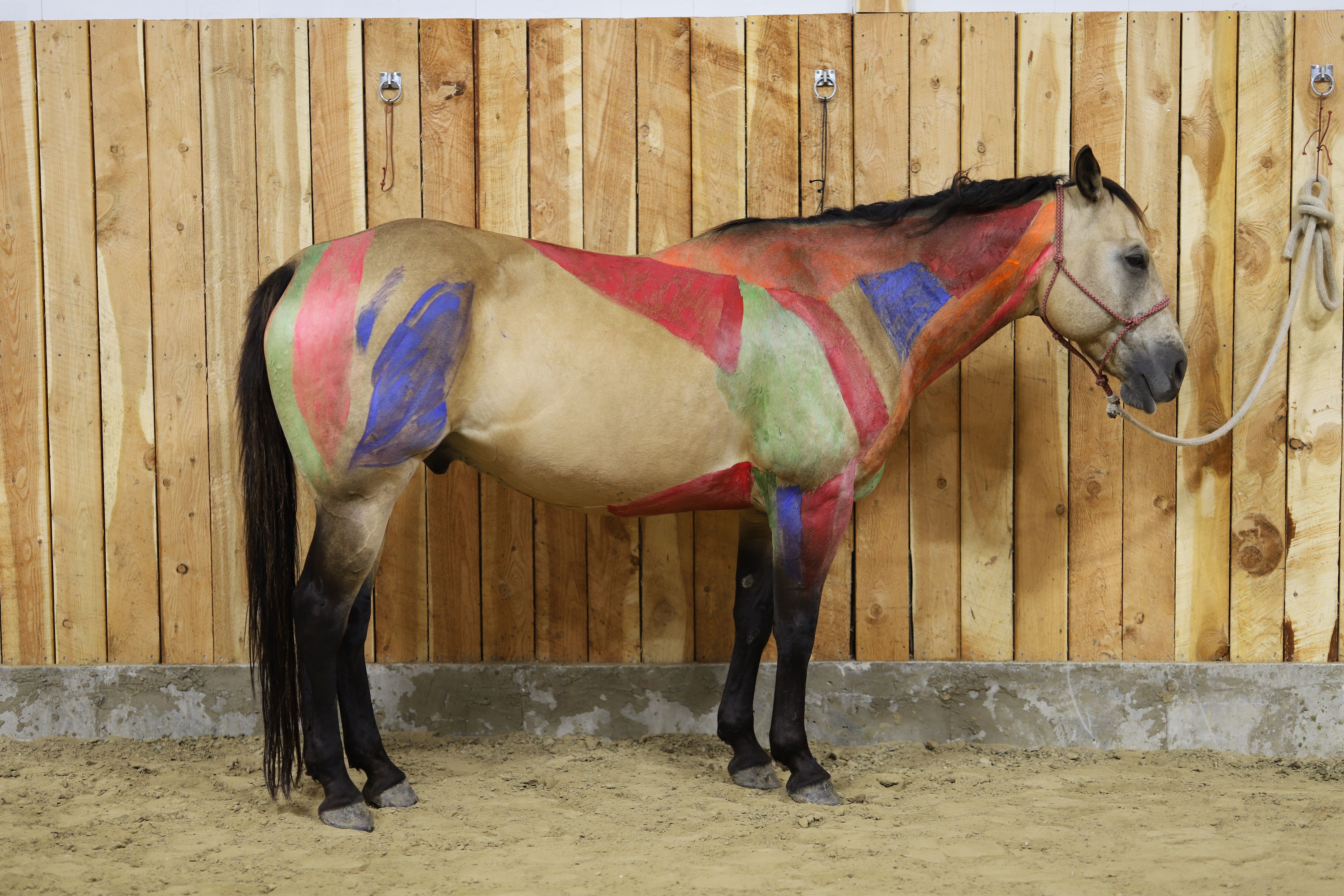 "It has been one amazing journey and I can not describe how grateful I am to have had Kim as my mentor. I have learned so much and realized how important it is to look outside the box. The Modules have great information and are easily understandable. Very organized. It definitely prepares you for the outside world and what to expect. Also due to Kim's calm personality, you always felt looked after and could ask any question that comes to mind."
Laura, Cape Town, SA
**************************************************************************************

HOW THIS COURSE WORKS:

There are two parts to the training:
Online/distance portion

Hands-On Practical portion
1) The online / distance portion of the program consists of 440 hours of study, video reviews of each lecture, evaluated hands-on assignments, quizzes (don't worry - you'll get through them!), private coaching calls, and access to instructors whenever you need additional assistance. This course concludes with a final online exam and two post-graduate coaching calls as you begin your career.
2) The Hands-On Practical portion is called the Six Day Live Intensive and is conducted in various locations across the US concluding with reviewed case studies. Click here to view the 2023 schedule: https://schoolofappliedintegrativetherapy.com/p/si...
At the conclusion of all study and a final online exam, you will receive a 500 hour CERTIFICATE IN EQUINE MASSAGE AND BODYWORK and be qualified to sit for the National Board of Certification for Animal Acupressure and Massage (NBCAAM) Equine Massage Exam.
There is no time like now to ENROLL and begin your future as an Equine Massage and Bodywork Professional!
"The online portion of this course is very well laid out and super easy to follow through. It prepared me so well for the live-intensive, I really felt comfortable with my abilities to work on horses even though we hadn't learned "in-person" yet." Chelse, TX

______________________________________________________________________
If you dream of a rewarding career as a reputable equine bodyworker, this 500 hour CERTIFIED PRACTITIONER COURSE from the School of Applied Integrative Therapy is a great choice!
You will not only gain all the credentials and requirements to become nationally certified, but you will gain confidence in your ability to build a profitable business. You will learn and be guided to trust your intuition, feel and connection with the horse.
IN THIS COURSE:
* You will have lifetime access to all online materials and updates for review as needed.
* STUDENT EMAIL NEWSLETTERS to address questions, go over materials for certified practitioner students, AND for inspiration and motivation!

*Monthly Live On-line Q&A Group Study Sessions (these are recorded and available later viewing)
* Access to a private STUDENT discussion Facebook group
*SEVEN private online coaching sessions during the distance study so your questions and concerns can be addressed along your learning journey
* TWO one-hour online coaching sessions after graduation to assist you in setting up a satisfying and successful practice.
*Access to instructors via email at all times and via appointment by telephone. We are here to help!
*Be qualified to sit for the NBCAAM Board Exam for Equine Massage
******************************************
Although a large portion of the program is conducted online/distance, this course does also require a SIX DAY HANDS-ON INTENSIVE, with study, practicum and reviewed case studies.
The Six Day Hands-On Intensive is scheduled and paid for separate from the online/distance portion. Students should have finished Module #4 before attending the live intensive.
The Six Day Hands-On Intensive (Practical) is designed to delve deeply into equine bodywork experiencing multiple working barns AND as an intense challenge to get past just thinking about this work, but really learning to feel and connect.
Click Here for more information on the Six Day Live Intensive
******************************
What students have said about the Six Day Live Intensive:
"Intense! But in a good way. I so loved getting to stay in that space and really submerging into this work without outside distractions for a whole week. I honestly think back to the energy of that week quite often and try to tap into it when I am out working on horses."
"Organized, and Kim is very accommodating. She is such an amazing soul that makes learning fun and yet gives you every tool you need. I am so grateful to have walked this path."
*******************************************************
* Please note that state veterinary boards regulate the laws in each state regarding animal bodywork and massage. You will want to look into the laws in your state before committing to a career in Equine Bodywork. These laws are continually changing. You can view the current list with the International Association of Animal Massage and Bodywork to check the latest information from your state CLICK: HERE - IAAMB. You can also check out the American Veterinary Medical Associations Scope of Practice for complementary and alternative veterinary medicine practice act update April 2019 CLICK: Here - AVMA.

* For further and the most up-to-date information on your state, call your state veterinary medical association and ask for the most recent exact wording from the Practice Act regarding Animal Bodywork. I usually make the distinction that this is massage and NOT chiropractic work.
What some of our amazing graduated students have said about Certified Practitioner Program:

"Life changing. That sounds like I'm trying to be dramatic but it is the absolute truth! About a year before I found this program, and I think before it had even started fully online, I had been interested in studying equine M+B and had even reached out to a school in my area. They never did respond and the idea kinda just dropped to the wayside of life. The following winter, I was having a particularly challenging season, not feeling driven in my current work, and missing working with horses when I started a google search that led me to this program. Your message of connection and energy with the horse instantly spoke to me and this program and journey have set me on a path that feels so meant to be. Thank you for sharing your passion and wisdom, it has truly meant the world to me!"

"Amazing and soo grateful. Definitely a life changing experience and can only recommend it to anyone."
"I loved it! It was the best online class/ school that I've ever done! I liked being able to go at my own pace."
"I cannot believe that anyone else has put together such a comprehensive and thought provoking course. Each Module challenged me, while also piquing my curiosity. You have helped me along my path of realizing my dream, and becoming the person I wish to be."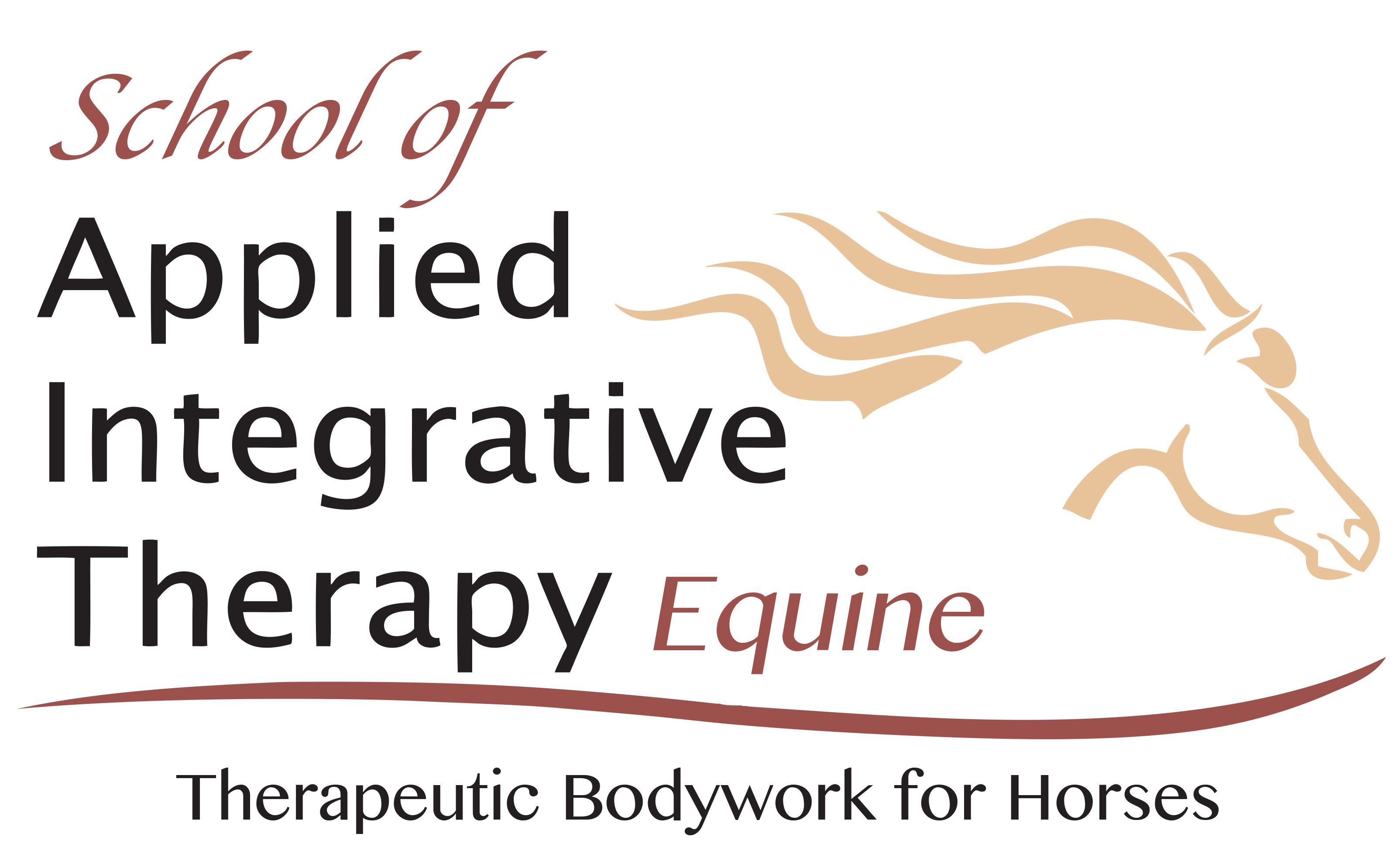 For More information about this Course
CERTIFIED PRACTITIONER IN EQUINE BODYWORK:
** Save over 10% when purchasing this package as opposed to purchasing courses independently.
READ MORE ABOUT EACH MODULE INCLUDED IN THIS COURSE BY CLICKING THE COURSE LINKS BELOW:
Courses Included with Purchase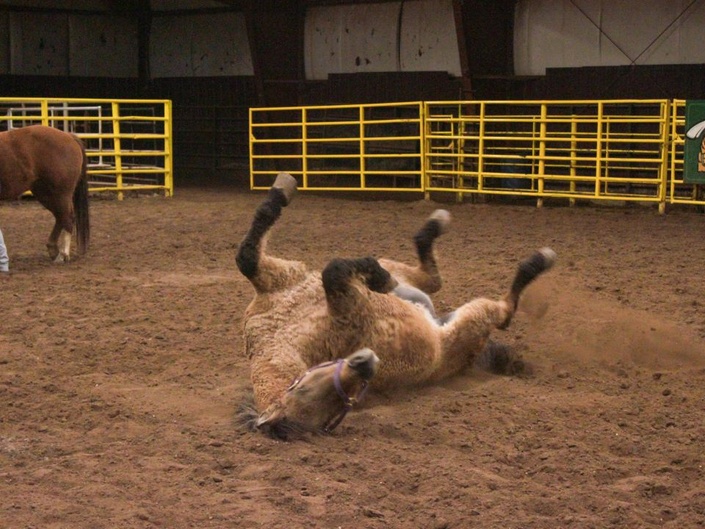 The UnBound Horse - Intro Course
Detect and Resolve Constriction In the Horse - Fun & Informative Basic Course in Equine Bodywork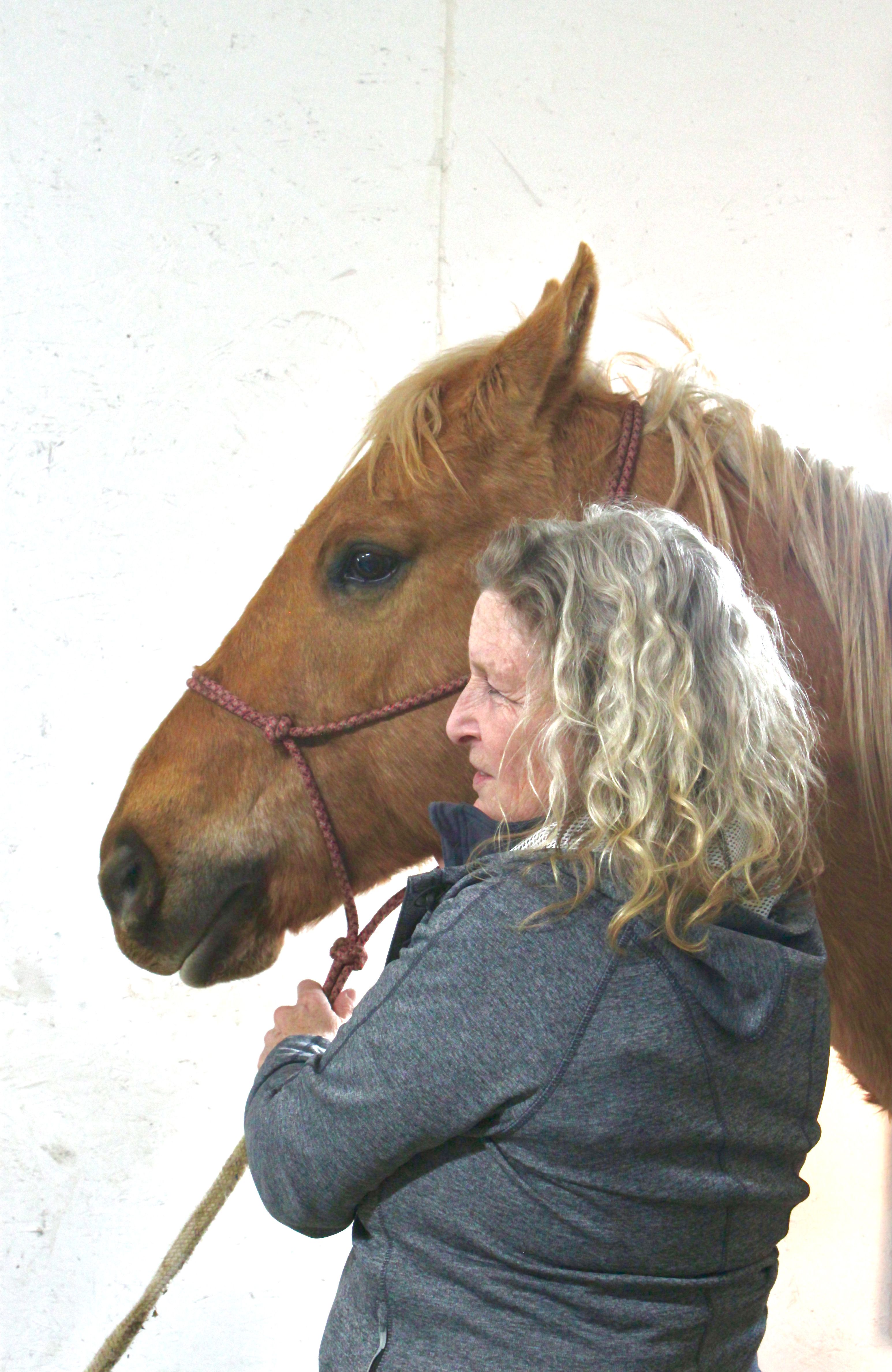 $840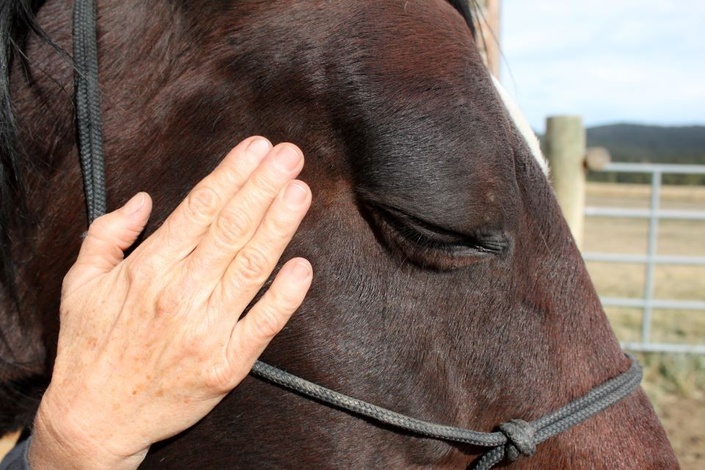 Empowered Empathy
The Art of Equine Bodywork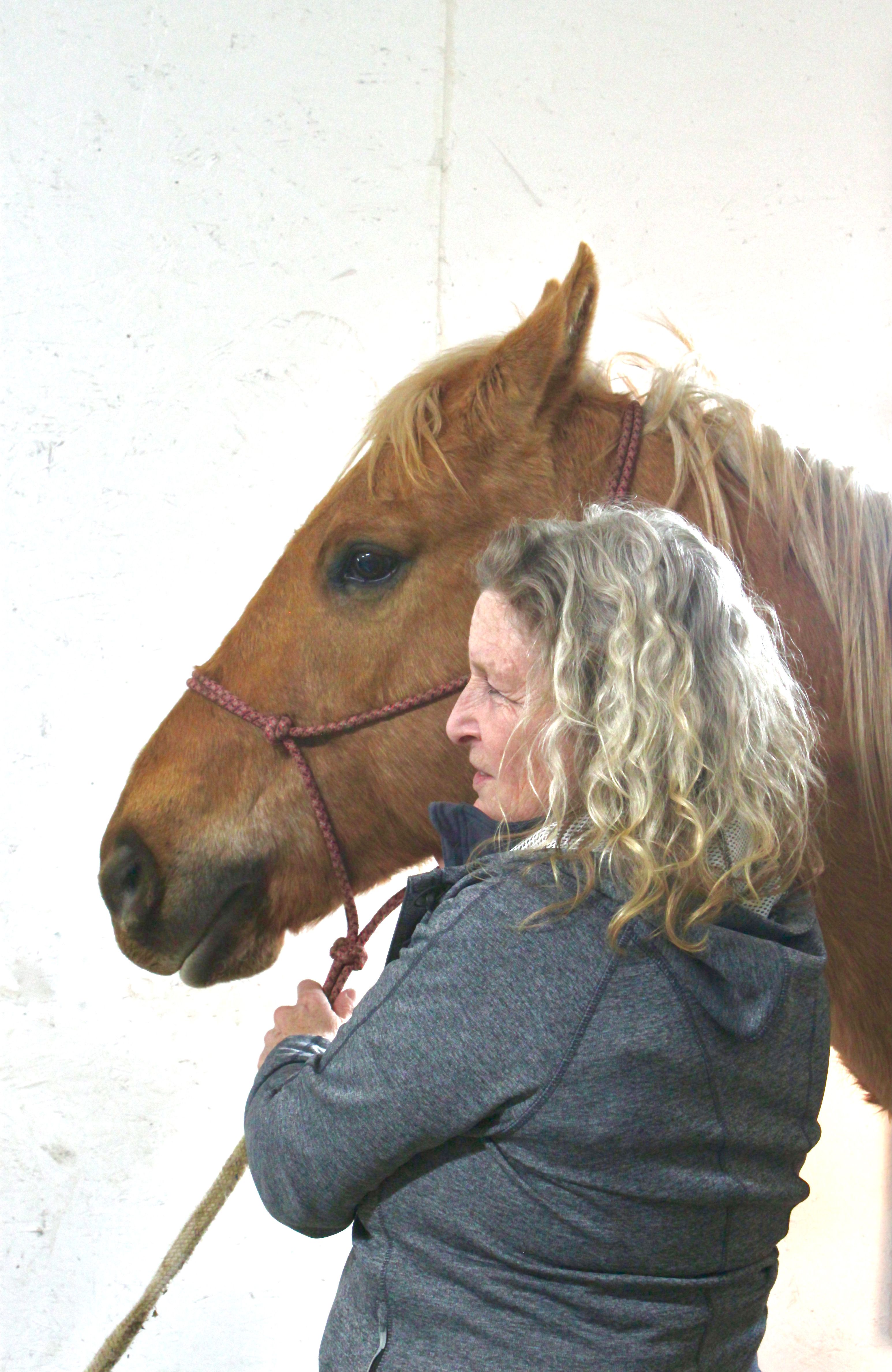 $550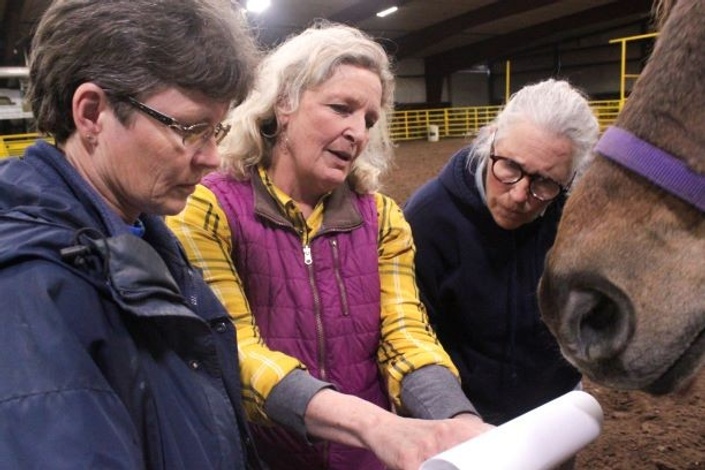 Integrative Foundations
The FUN-damentals of Equine Bodywork and Applied Integrative Therapy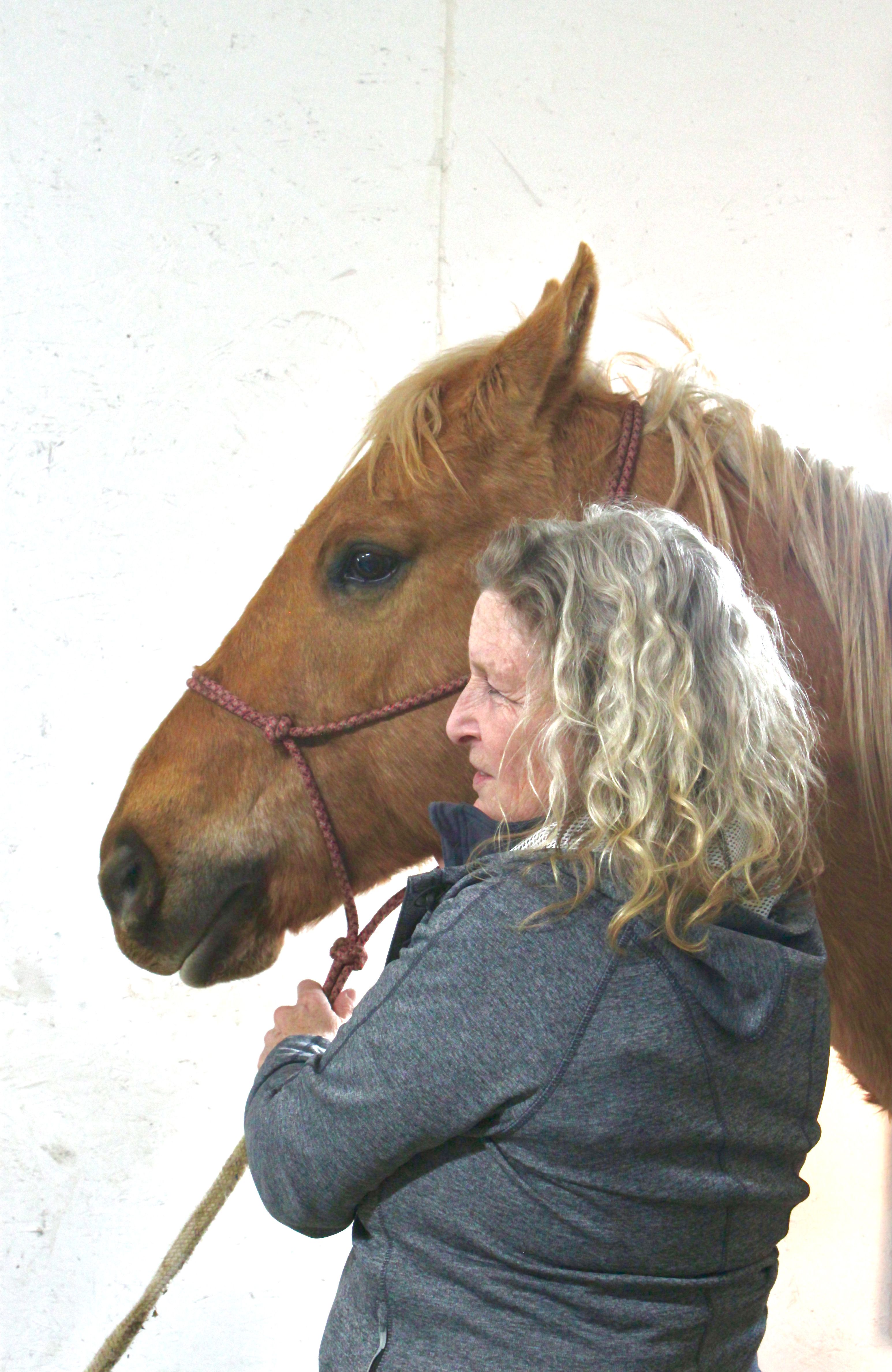 $840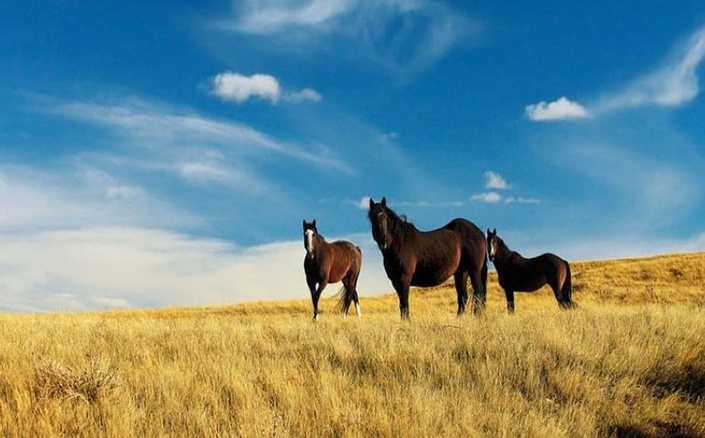 Energy Based Therapies
Science and application of diverse energy and vibrational based modalities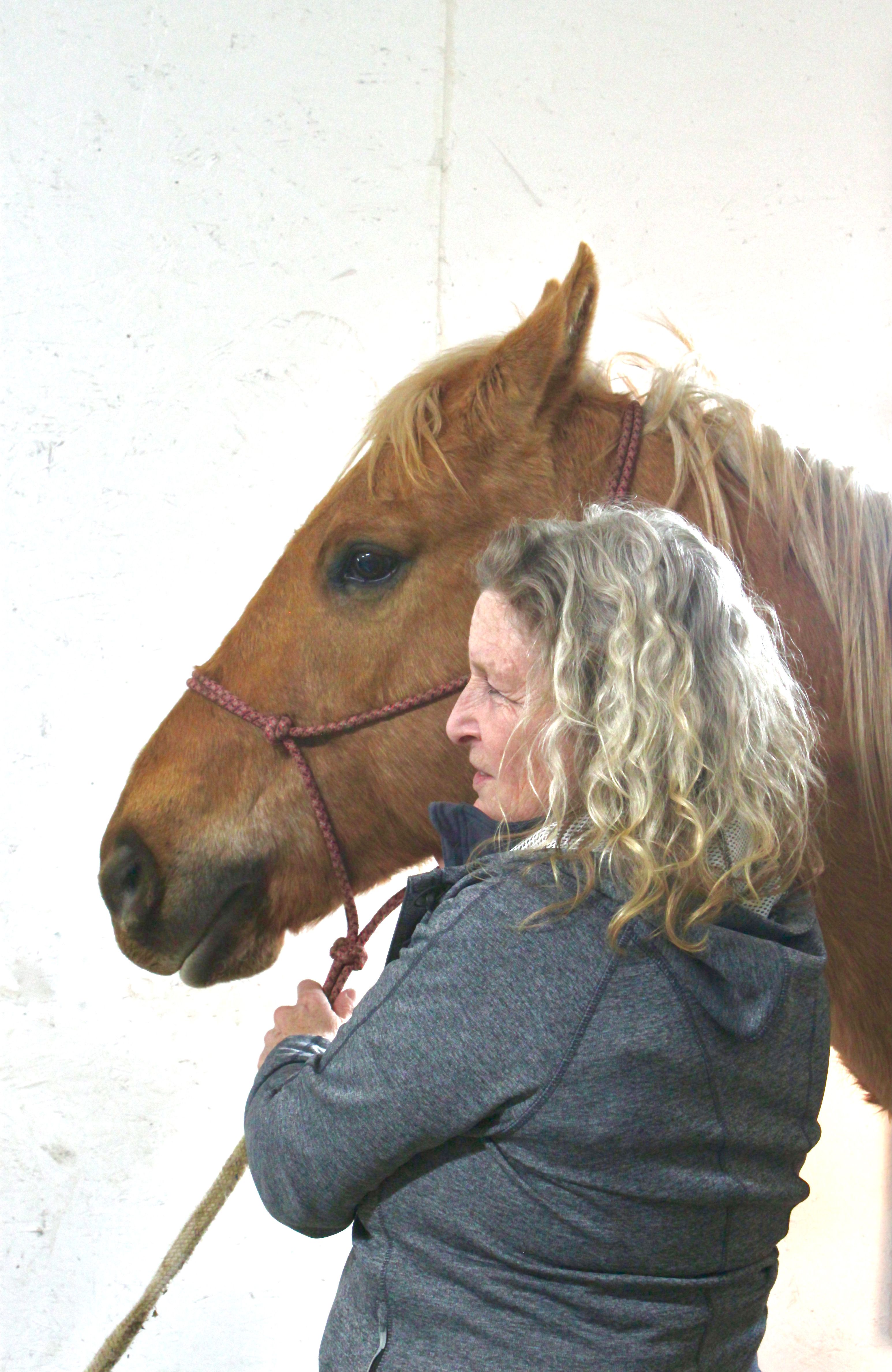 $550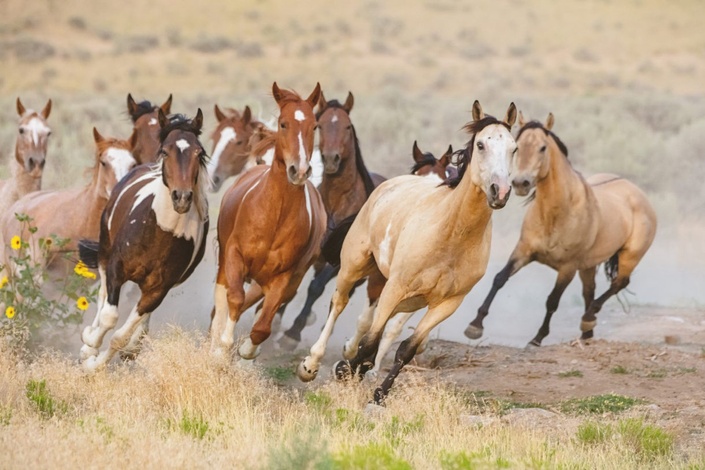 The Ultimate Transformation
The Complete Package ~ Putting it all together for utmost potential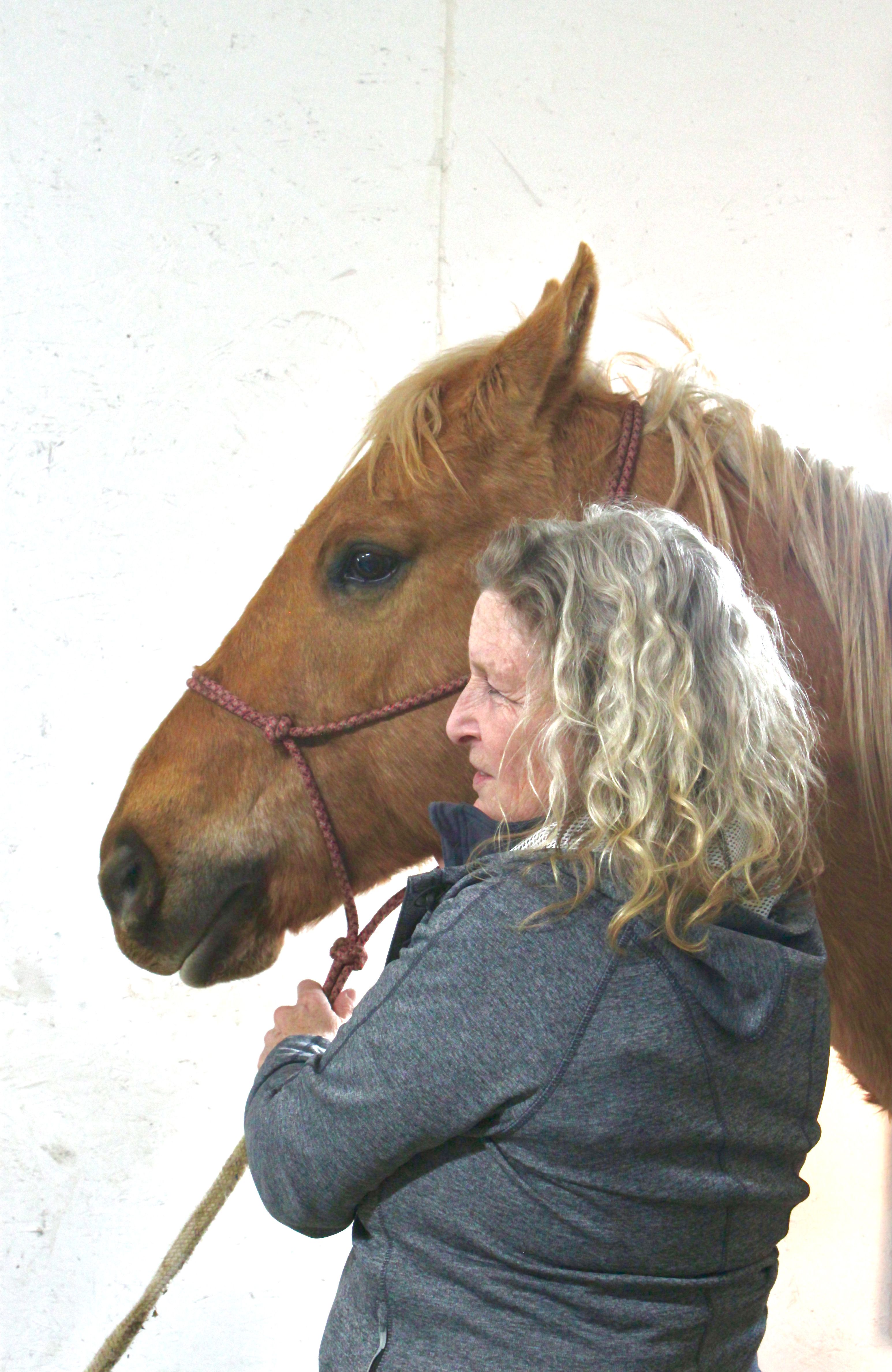 $840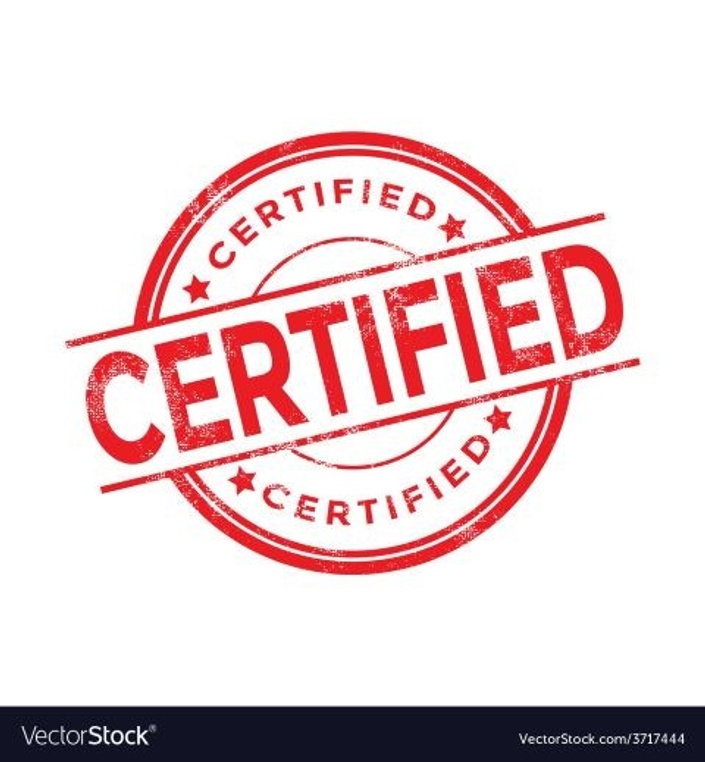 Certified Module #6 for Certified Practitioner Students
Included in the Certified Practitioner Distance course -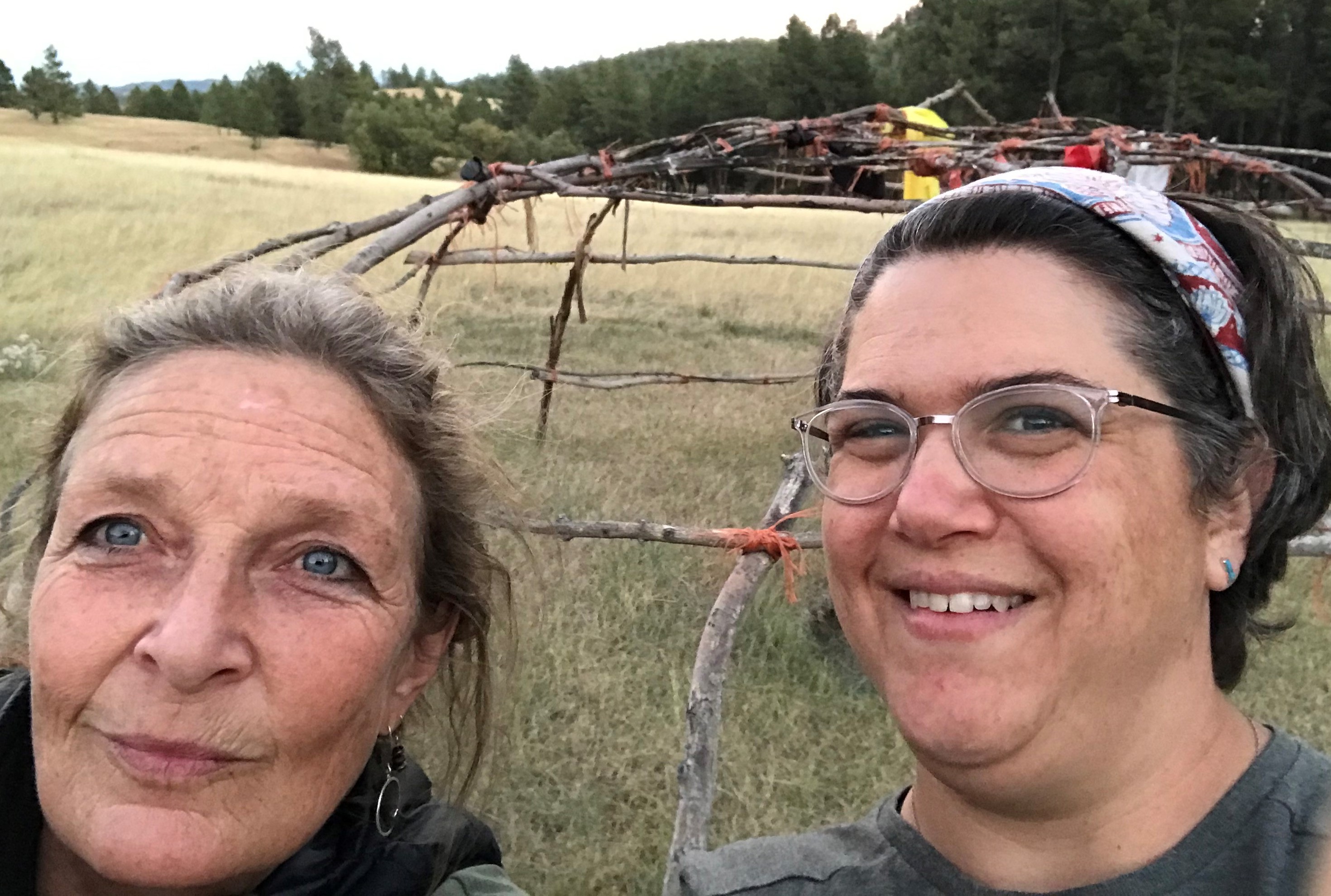 $1,250
Original Price: $4,870
Your Instructor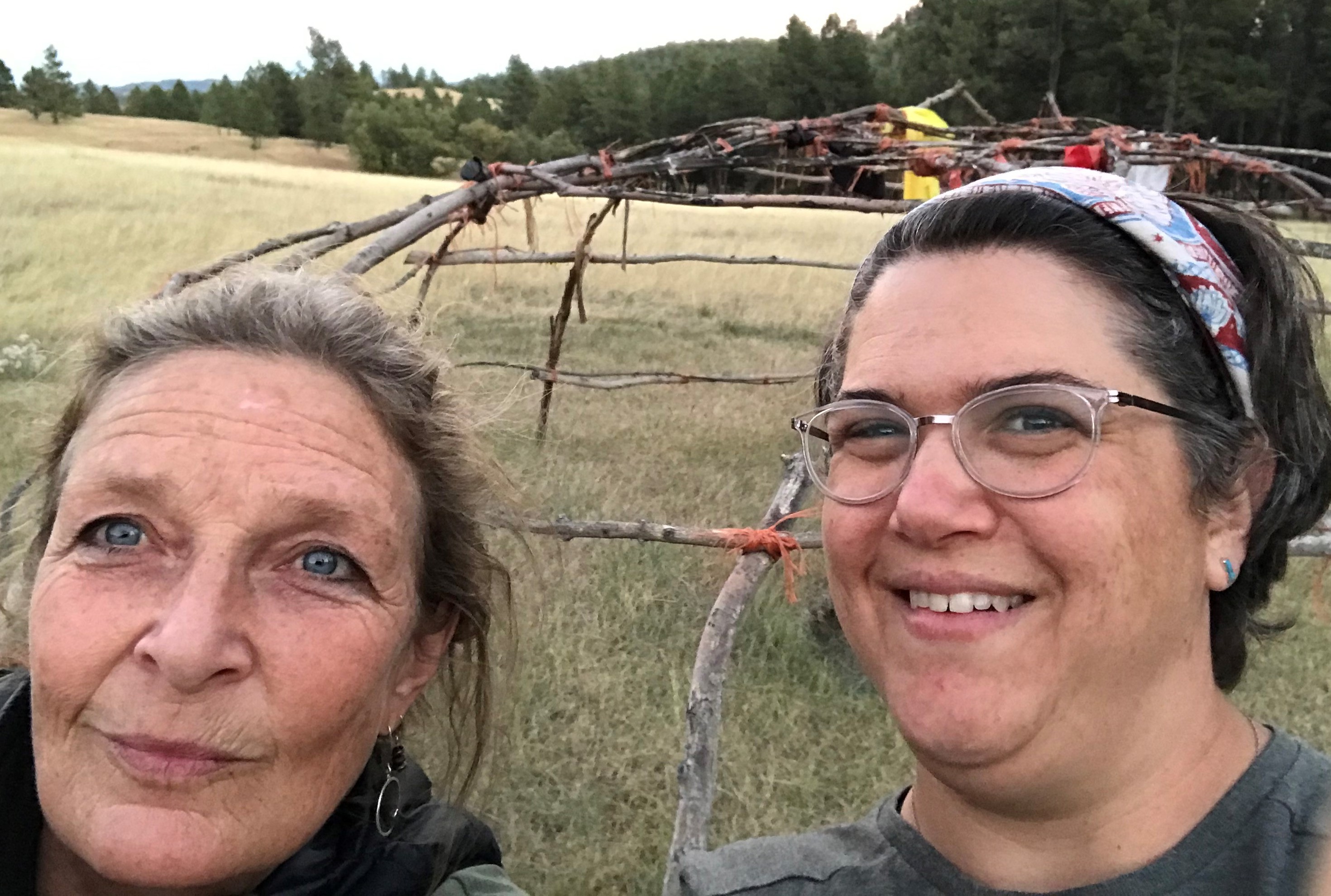 KIM KIZZIER SHERRODD, LMT, NBCAAM Certified Equine Massage Therapist CREATOR & DIRECTOR
I read once that if you want to write a book, you should write the book you want to read. Taking this advice, I have spent the past ten years creating the course(s) I would want to take while keeping within rigorous standards. All this information and training was not available in any one program when I first imagined such a gratifying career and there were few coaches to guide me.
When I am performing bodywork on horses, there is SO much more going on with them than I could possibly put into categories, theories, or techniques. Although I always feel an awesome surge of validation when a horse awards me with what we call a "release" (yawning, stretching, licking and chewing), I somehow know that isn't the full story. When I am deeply tuned in to the energy, I almost sense the horse will offer the "release" just to help me through the energetic moment; as if to encourage me along. So, I went deeper, learning from every avenue I could – especially the horse. In developing this program, my goal is to help students learn how to "feel", gain empathy, and mostly to believe in themselves. I want to bring out that deep childlike depth and conviction which, to me feels like the same space that horses hold (and they are just waiting for us to catch up). This space has no rules or validation because it is nothing more than the present moment being shared between two souls. This is where magic happens.
The scientific approach to bodywork often felt cold and emotionally void to me; while the excited, "look she's yawning" as the end answer to what is going on felt very shallow. I wanted to offer a deeply rich and intuitive experience while still teaching the scientific basics of anatomy, physiology, kinesiology and pathology.
For a long time, I was afraid people would take what I have to offer as too "Woo-Woo". Fortunately, my faith and an incredible business coach prevailed and The School of Applied Integrative Therapy ~ Equine essentially birthed itself. This program is not only nationally and Internationally accredited, but weaves itself around stories from my own truly incredible journey with learning, growing, and intimately experiencing bodywork, natural and ancient healing practices, horses, and spiritual and personal development. Students not only gain knowledge, but also inner growth, depth of connection, and hopefully, a renewed belief in themselves and the world of equine. I would love to share this knowledge and deep experience with anyone wishing for such a valued and rewarding career or addition to horsemanship.
Kim is a licensed human and nationally certified equine massage & bodywork therapist. She has trained and worked in the veterinary industry and has decades of experience with all animals and most especially horses. When not teaching or doing bodywork, she loves to spend her time in nature and continuing studies in the healing arts. Kim makes her home with her husband Lowell, and many animals (both domestic and wild) in Northwest Wyoming near Devils Tower National Monument. Kim is currently the co-chair for the National Board of Animal Acupressure and Massage. *****************************************************************************************************************
CHRISTINE WALKER, LMT, NBCAAM Certified Equine Massage Therapist - ASSISTANT DIRECTOR.
Born and raised in Northern Pennsylvania, Christine grew up riding hunter/jumpers and retraining thoroughbreds to be hunters as a working student. She obtained a B.A. in Equine Business from Midway University in 2000 and a Medical Massage Therapist Certification in 2007 from Blue Heron Academy. She was on both the Open hunt seat and stock seat IHSA riding teams and served as the team captain three consecutive years at Midway and also served as a Student barn manager three years.
Christine has worked, ridden, and educated in many facets of the equine industry, including thoroughbred racing, hunter/jumpers, dressage, reining, and eventing. Her primary focus of her degree in college was working within the nonprofit industry and a strong interest in rules and regulations of competitive equine sports. She has worked in the offices of the United States Pony Clubs, United States Equestrian Federation, International Hunter Futurity, and the United States Dressage Federation.
Her massage career began when a career opportunity for her husband moved them to Indiana. Massage as a profession has had Christine working alongside chiropractors, other massage therapists and spa owners. She has been an employee and has owned her own practice. In 2019-2020, she helped establish the Massage Academy of Therapeutic Indulgence in South Bend, IN. She joined the School of Applied Integrative Therapy in the spring of 2020 and now has a thriving equine and human massage practice, specializing in the equine/human athlete connection.

National Board of Certification For Animal Acupressure and Massage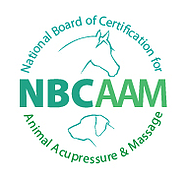 The School of Applied Integrative Therapy ~ Equine is an approved member school of the National Board of Certification For Animal Acupressure and Massage. Graduating students are eligible to take the national board exam for equine massage and bodywork. Provider # 51040762
WASHINGTON STATE LICENSING REQUIREMENTS: This course has been approved by the Washington State Department of Health for Large Animal Massage Therapist Licensing requirements.
American Association of Equine Therapists and Technicians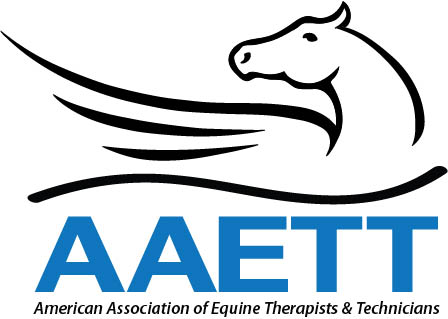 School AIT is a proud sponsor of AAETT. All Certified Practitioner Students receive a 10% discount on membership and CE conference opportunities.
International Association of Animal Massage and Bodywork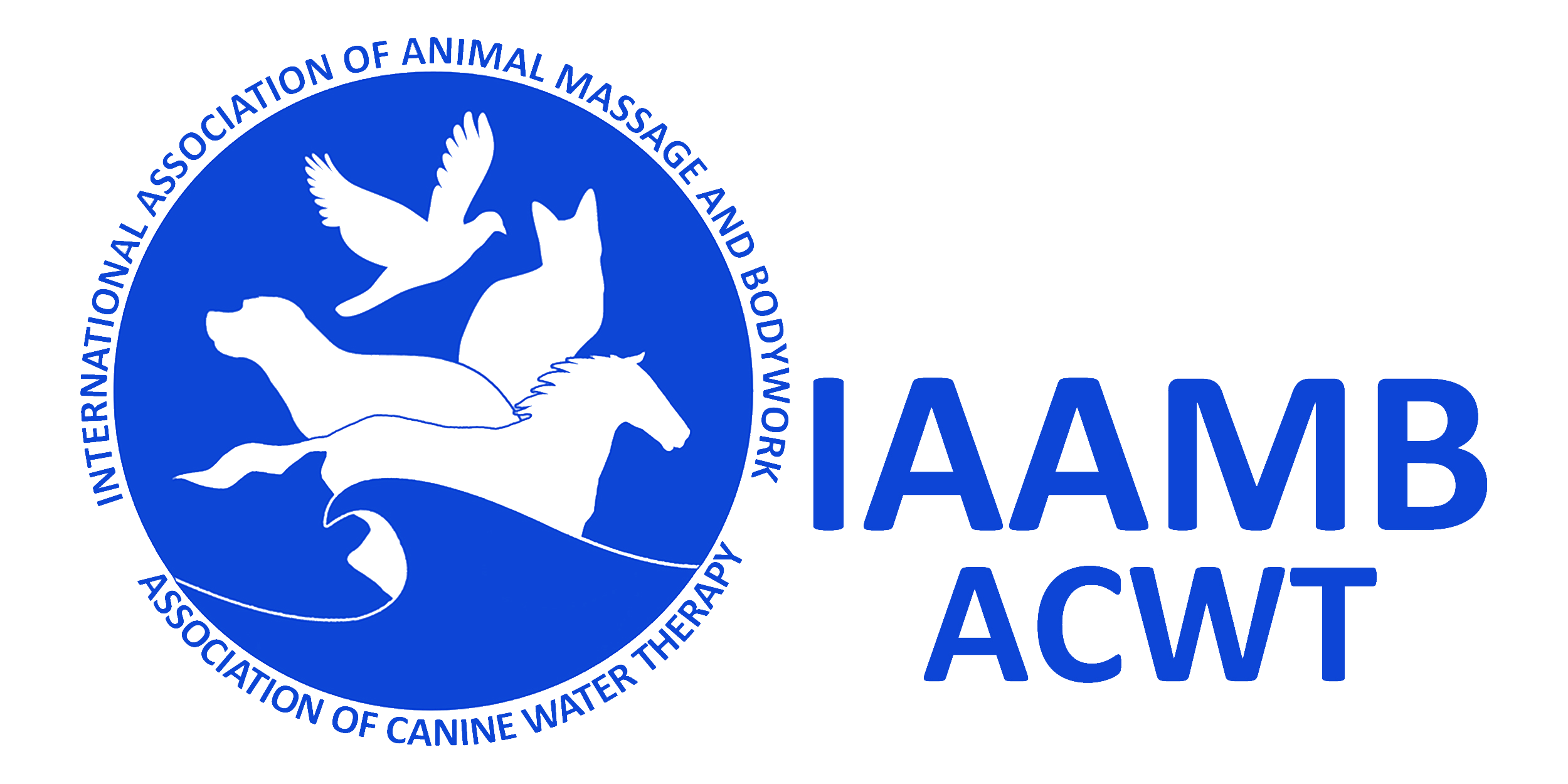 The School of Applied Integrative Therapy is approved by the International Association of Animal Massage & Bodywork / Association of Canine Water Therapy as an Approved Preferred Educational Provider. Provider # 19-22
Frequently Asked Questions
When does the course start and finish?
Although there are open enrollment periods a few times throughout the year, the Online / Distance portion of the Certified Practitioner Course starts when you enroll and never ends! It is a completely self-paced online experience- you decide when you start and when you finish. Students will receive emails designed for inspiration and motivation to take them on the journey through the course, and there are recorded weekly group study sessions and monthly Q&As, but the pace is up to each individual. Once you have completed at least Module #3 of the online/distance portion of the program, you will schedule your 6 DAY live intensive. At the completion of the course, you will take the final Exam and receive your CERTIFICATION. You will be eligible to take the NBCAAM (National Board of Certification for Animal Acupressure and Massage) national board exam for Equine Massage, and/or become a Professional member or the IAAMB (International Association or Animal Massage and Bodywork).
How long will I have access to the course?
How does lifetime access sound? After enrolling, you have unlimited access to this course for as long as you like - across any and all devices you own. You will receive access to all updates to each and every module.
What if I am unhappy with the course?
We would never want you to be unhappy! If you are unsatisfied with your purchase, contact us in the first 7 days and we will give you a full refund minus any books and administrative costs.
What is the 6 Day Live Intensive?
The 6 DAY LIVE INTENSIVES schedules can be viewed on the course page entitled SIX Day Live Intensive , The intensive consists a very intense week of hands on work at multiple working barns and an incredible journey of insight into feel and intuition. * The 6 Day Live Intensive is paid at the time you book your dates. (A 20% deposit will hold your spot with balance due 60 days prior to the event) * Students must have completed Module #4 to attend * Locations on east coast, central US, and west coast are available for Intensives * The Six Day Live Intensive is required for certification * Each Intensive includes a maximum of 4 students per instructor but all classes are limited to 10-15 students * Room and board is not included in the course price Check the Intensive Schedules here: https://www.schoolofappliedintegrativetherapy.com/p/six-day-live-intensive
What are the laws in my state for practicing animal bodywork?
* Please note that state veterinary boards regulate the laws in each state regarding animal bodywork and massage. You will want to look into the laws in your state before committing to a career in Equine Bodywork. These laws are continually changing. You can view the current list with the International Association of Animal Massage and Bodywork to check the latest information from your state, go to www.IAAMB.ORG and look under resources. Note: The National Board of Certification for Animal Massage and Acupressure is working alongside other organizations to promote a national standard of practice amongst all states in attempt to provide the benefits of animal massage and acupressure to all animals. If you have questions, feel free to contact us at info@appli
[email protected]
and we will try to help.
Does my state charge sales tax for online courses?
Some states charge sales tax for online course payments (each state charges their own %). Note that various countries also charge a VAT tax. Sales Tax will be charged on payments for the following states (updated 11/10/2022): Alabama Arkansas Arizona Connecticut District of Columbia (DC) Hawaii Iowa Kentucky Louisiana Maine Maryland Minnesota Mississippi Nebraska New Jersey New Mexico North Carolina Ohio Pennsylvania Rhode Island South Carolina South Dakota Tennessee Texas Utah Vermont Washington State West Virginia Wisconsin
How long will this course take to complete?
Depending upon the amount of time you have to spend studying, you can expect to spend six months to a year completing the online portion of this program. This can vary depending on your circumstances and dedication to the program. Once you complete at least Module #4, you can attend the Six Day Live Intensive.
When can I enroll in this program?
We offer three (3) limited enrollment periods each year. The 2023 Enrollment Schedule is: Winter / Spring Enrollment - Jan 1st - Feb 28th Summer Enrollment - May 1st - June 30th Fall Enrollment - Sept 1st - Oct 31st Special Enrollment during FEI World Cup Finals - April 1st - 15th
Do you offer any discounts?
We offer a 10% discount for members of NBCAAM, IAAMB, and AAETT. Please email proof of your current membership to:
[email protected]
to receive your discount code. This discount cannot be combined with other specials.
Please feel free to contact the School of Applied Integrative Therapy if you have further questions:
By email: [email protected] or by Phone 605-430-7253